Everything begins
with the right state of mind.
Everything we do stems from our belief that success begins with the proper mindset. We seek to cultivate our wisdom from within in order to improve our life and as a result of it, life of others. Welcome to our mental Zen Garden.
---
Arm yourself with the skills to land your dream job.
In this e-book
---
Delve inside the Executive Search industry.
Understand the recruitment process and make it work for you.
Overhaul and optimize your CV and cover letter.
Win the job you've been looking for.
Forge long-term relationships with key partners and stakeholders.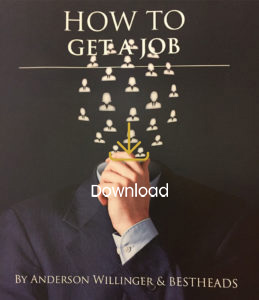 Management Integration
in 100 Days
How to conquer your new role from the very beginning.
In this e-book
---
Understand the importance of the first impression.
Understand your company, your competition and the current market.
Build relationships and connections.
Deliver first results.
Learn how to innovate and motivate.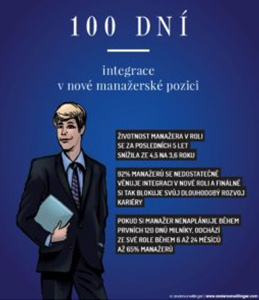 April 13, 2018

The most important managerial changes in April 2018

---

The most changes in April faced financial services particularly Raiffeisenbank, ČSOB Leasing, Wüstenrot Financial Group. Second most significant have been IT, telecommunications and industrial production. Kovohutě Příbram has experienced an extraordinary month placing a new CEO, new CFO and new Director of Lead Recycling. In total, there were fifty exchanges in senior management positions in April and eight changes to the position of CEO. A modest majority (56%) of new top executives have been internal promotions. This pattern of change in corporate governance has shown a growing tendency over the past few months.
---
Why Networking isn't Working
---
Behind our seemingly logical facades lie turbulent seas of emotion. Learn to navigate the obstacles presented by various types of people and situations.
---
Deal effectively with negativity.
Collaborate smoothly with difficult colleagues.
Interpret and process unclear communication.
Incorporate emotional theory into everyday interactions.
---
Learn More
---
Employer Branding with LinkedIn
---
The recruitment field is increasingly dependent on digital connections. Learn to optimize your recruiting presence with LinkedIn, the most widely used professional social networking platform.
---
Create an attractive employer brand on LinkedIn.
Explore how the world's top 10 companies are using LinkedIn to their advantage, with practical examples.
Craft a compelling profile on LinkedIn as an ambassador for your organization.
---
Learn More
---
Your 3D LinkedIn
Business Card
---
In today's professional environment, a well-crafted personal brand is an essential asset. In this seminar, you'll obtain the tools needed to establish your desired digital identity while developing and enhancing your networking skills.
---
Build an attention-grabbing online presence.
Ensure people can easily find you online.
Rank higher in profile searches.
Communicate the right messages with your links.
Obtain key information about companies and people.
Prepare effectively for meetings and interviews.
---
Learn More
---
---
Be the first to receive our latest insights and programs.
We'll deliver our seminars directly to your inbox.
Looking for inspiration or assistance for yourself or your company?
---
Contact us