The Road to Recognition. Seth Price & Berry Feldman
You own a brand. You may not realize it. You've been cultivating your brand for ages in the form of word-of-mouth, your footprint on the web, and your career accomplishments.Today, it's no longer enough to be excellent at what you do. You need to convince others of your excellence and take an active role in how you are perceived in the world. You need to take ownership of it and earn recognition as an expert in your field. There's no simple shortcut. This book is an A to Z guide packed with actionable advice for developing your personal brand and accelerating your professional success. 26 practical lessons to help you whether you're an entrepreneur, business leader or aspiring professional.
A is for Authenticity, B is for Blog, C is for Content, D is for Design, E is for Email, F is for Followers, G is for Google…
Vy jako značka – Osobní branding pro kariérní růst (You as a Brand), Cristina Muntean
Want to keep moving in your career? Do you feel that your skills were not sold in the labor market as you liked? Is it difficult for you to find a new job due to your age? Are you at the beginning of your career and have the opportunity to follow your dreams? Do you have the opportunity to return to work after the break? Then this book is just for you!
Learn how to turn your name into a personal brand and how to communicate your unique personal selling point so that you don't have to worry about your professional future. Cristina Muntean is an expert on strategic communication and in her book full of practical advice, exercises and coaching questions you can step by step learn how to take responsibility for your career and your life.
Career Kred: 4 Simple Steps to Build Your Digital Brand, Ryan Rhoten
Like it or not, we live in a digital age, where your first interaction with someone will likely be online. Which means, it is now possible to make a first impression even while you sleep. CareerKred is a s step-by-step guide that gives you tips on how to build a brand online so you can demonstrate your expertise and boost credibility in your career.
During the course of this book by following the DICE process, you will learn how to define and position your personal brand online. This book is for those who don't know where to start.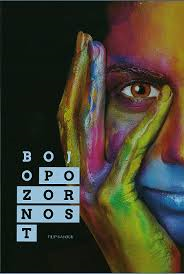 Boj o pozornost, Filip Kahoun (Fight for Attention)
What you pay attention to controls your life. In his book Fight for Attention, Filip Kahoun, who spent fifteen years in the top management of Cetelem, Česká pojišťovna, Generali, MALL.cz and the largest Czech digital agency H1.cz reveals tremendous power of human attention and offers effective and proven methods to control not only your own attention but also attention of other people.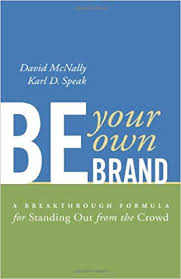 Be your own brand, David McNally & Karl D. Speak
David McNally and Karl Speak show that developing a personal brand is a process of discovering who you are and what you aspire to be. The best way to establish a strong and memorable brand is to make a positive difference in the lives of others through building trusting relationships.
This book takes you through the process of identifying the key components of your brand as well as conveying that brand to the world. It also contains case studies of individuals whose personal brands have changed the world.
Introduction to Personal Branding: 10 Steps Toward a New Professional You
This book is a short crash course as to what personal branding is, how to take your first steps toward perfecting your personal brand. Mel Carson says that "personal branding means defining your own professional goal and articulating a candidate and evaluating your target audience through digital media and social channels such as blogs, Twitter, Facebook and LinkedIn." It is also available as an audiobook.