EXECUTIVE SEARCH
We understand the right personality fit, the right selection strategy, and a suitable approach to a successful integration of your new Executive, whether you are a large Corporation, Private or Family-owned business, or Private Equity.
We reflect on your cultural differences, how you do your business now, and how you want to grow.
If you are interested in what we have in our minds, when thinking about your assignment, here is a brief summary:
1. BRIEFING WITH YOU
During our initial meeting, we deep dive into your business, your short–term and long-term business goals, and the role expectations. We discuss your culture and leadership style valued by your organization.
The goal of this exercise is to understand how you do your business and what your vision is.
2. CLARIFICATION OF PROFESSIONAL KNOWLEDGE, EXPERIENCE AND PERSONALITY
Based on our initial discussion, we prepare the search strategy. We recommend which industries, business segments, companies, and positions have the required attributes and where those skills were cultivated.
3. STRATEGY AND ANALYSIS OF TARGET LOCATIONS, COMPANIES
We analyze hundreds of companies and their outcomes, to be sure we approach the best options for your needs.
4. SELECTING AND ADDRESSING SPECIFIC MANAGERS BASED ON SUITABILITY
Within the targets defined, we research and evaluate the best Leaders. We address key questions to determine their relevancy.
5. INDIVIDUAL DETAILED INTERVIEW, INNER PERSONALITY ASSESSMENT, REFERENCES AND BUSINESS CASE
The Executives who pass our screening, we approach and motivate for your Company. We reflect with them during the assessment process on how they drive performance,  their potential for growth and change, and their leadership style, emotional state, energy level and morality. We focus on clear, frequent communication with all parties involved, respecting the time and effort spent.
6. HIRING, INTEGRATION & DEVELOPMENT PLAN
We are your communicator and negotiator during the hiring process. We are your shadow during integration and advisor to effectively maximize the potential of the Executive's further development.
Building Trust through fair communication process is essential for the project to succeed.
We have delivered over 2,500 Senior Executive projects, handled over 120.000 assessments in Central and Eastern Europe and Asia, and built a long-term relationship with 158 long–term Clients.
REPORT 1ST HALF 2023
What's new in the world of TOP management?
60-100 INTEGRATION DAYS
The art of leaving and onboarding
LUCIE TEISLER, MANAGING PARTNER
The way we think defines our success
MARKET MAPPING
We put people and data into context. Linking objectivity with emotions so that your decisions and selection of key people will be effective. Our Market Mapping is for you when you:
REPORT 2022
Inspiration and Trends in TOP Managements Hiring
REPORT 2021
Significant TOP management changes 2021
REPORT 2020
Significant management changes in 2020 (predictions for 2021)
CAREER TRANSITION
Most managers do know how to run the company but do not know how to run their own career or do not even think about it. If you finally take the decision to start to manage your career path, you may be facing many questions and issues in order to set up the way leading to achievement of your goals. Our insights and expertise will give you the tools you need to transform your career.
FREE DOWNLOAD
How to get a job
OUR CAREER ADVISORY PROGRAM BESTHEADS
BESTHEADS
THE WORLD OF RECRUITMENT IS CHANGING RAPIDLY. WHAT TO FOCUS ON WHEN GETTING A NEW ROLE?
How to find a new job?
LEADERSHIP ASSESSMENT
Thanks to new discoveries in quantum physics, biology and psychology, it becomes increasingly clearer that the strength of our convictions, specifically what we think, shapes who we are, the characteristics we possess and the way we behave. Research indicates that through our convictions, we influence not only ourselves, but also our surroundings, especially those who follow us. Our AWAP© leadership assessment method is the end result of over many years of intense study and analysis. We closely monitored over 800 of our managerial placements to assess their development and contributions to their respective organizations over a period of 12 to 36 months.
Using what we'd learned, we tested our findings on more than 3,000 managers, directors and board members. The final operating structure, diagnostic practices and statistical methods behind AWAP© were created in close collaboration with university experts.
Our complementary leadership assessment will provide a quick and comprehensive evaluation of your executive capabilities.
AWAP© uses big-data insights to perform a complete 360-degree leadership assessment:
Consider stepping into new market or industry to know who is who and what results have been achieved
Wish to know more about Your competition and people who drive the seats or drive it from behind
Want to make sure which particular results have been achieved by whom, how or why
Want to know who are the top people you should know about, to hire now or in the future and what motivates them to work for you and under which circumstances
C-SUITE LEADERSHIP PROGRAMS
In times when constant change is the only certainty, we work with clients to define new philosophies for hiring as well as developing leaders. Philosophies moved from being focused on experience and competence, to the development of mind-set and personality. This verifies whether the leader is capable of delivering results in times of uncertainty.
HR Digitalization with Gianpaolo Barozzi, Cisco
Virtual Leadership with Julian Birkinshaw, London Business School
Innovative Culture with Erin Meyer, Insead
PERSONAL DIGITAL BRANDING
Tailor-made digital branding for you or your team using the latest LinkedIn algorithms, revising your digital footprint including the detailed analysis of your personal branding to fit your image and setting the strategy for further development of your brand.
ANALYTICAL STUDY DEALING WITH AN INFLUENCE OF CEOS IN THE LARGEST COMPANIES IN THE WORLD BRINGS A NUMBER OF OBSERVATIONS: THE ACTIVITY OF THE CEO AND TOP MANAGEMENT INFLUENCES THE PEOPLE MUCH MORE THAN THE ACTIVITY OF THE COMPANY BRAND ITSELF.
HOW TO BUILD A DIGITAL BRAND WITH ANDERSON WILLINGER?
IN TODAY'S PROFESSIONAL ENVIRONMENT, A WELL-CRAFTED PERSONAL BRAND IS AN ESSENTIAL ASSET. WE ARE THE BRANDS AS INDIVIDUALS AND AS COMPANIES. IT IS IMPORTANT THAT WE EFFECTIVELY COMMUNICATE WHAT WE WANT AND LEARN HOW WE CAN ACHIEVE IT THROUGH THE DIGITAL WORLD.
YOUR 3D LINKEDIN BUSINESS CARD
CREATING A DISTINCT ONLINE IDENTITY WHILE DEVELOPING PERSONAL NETWORK CAN REALLY ENHANCE ONE'S CAREER AND SOCIAL IMPACT. MANY LEADERS FROM TOP WORLD'S COMPANIES ARE ALREADY AWARE OF THIS FACT, SO WHY NOT TO JOIN THEM?
PERSONAL BRAND WITH GOOGLE AND TWITTER
ORGANIZATIONAL DESIGN
Organizations replace vertical hierarchies with horizontal networks to become more flexible, attractive and authentic.
Breaking down the boundaries of hierarchy, functions, power, and cooperation will bring awareness to psychological boundaries, which are less visible, but even more crucial.
In a short, a real organization transformation raises from deep observation and constant and gradual change of people habits, assumptions and believes.
Our aim is to reflect, explore and distill the most important global trends and topics for the Board of Directors and Leaders.
83% OF GENERATION Z PLAN TO STAY AT THEIR FIRST JOB FOR THREE YEARS OR LESS, WHILE 27% INTEND TO STAY LESS THAN ONE YEAR. A SURVEY FOUND THAT THEY EXPECT TO WORK FOR FOUR COMPANIES DURING THEIR CAREERS BECAUSE THEY FEAR JOB BOREDOM. TO KEEP GENERATION Z ENGAGED, MANAGERS ARE REQUIRED TO PERFORM MULTIPLE ROLES. THESE INCLUDE BEING A TRAINER, MENTOR, COACH, AND LEADER.
Generation Z
MODERN COMPANIES ARE SWITCHING FROM VISION AND MISSION STATEMENT TO PURPOSE – SO CALLED PRIMARY TASK. PRIMARY TASK IS THE PURPOSE OF THE ENTERPRISE AND THE MAIN MISSION THAT IT SEEKS FULFIL.
Corporate Culture
BASED ON THE STUDY PRESENTED BY HARVARD BUSINESS REVIEW, IN ORDER TO ESTABLISH THE DIGITAL CULTURE, 3 OF 5 BOARD MEMBERS NEED TO BE DIGITAL AND DATA ACUMEN, OTHERWISE THE DIGITAL CULTURE DOES NOT HAVE PRIORITY.
Digital HR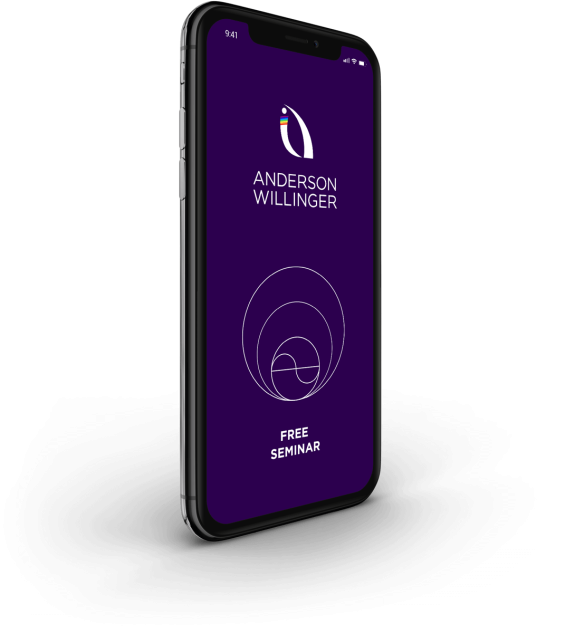 What's going on in top management?
Our regular webinar on market trends and insights into executive search.