The workshop is conducted in the Czech language.
A practical online workshop by Anderson Willinger, executive search experts, that will provide you with essential information in areas that predetermine success for gaining a new role today.
Lucie Teisler, Anderson Willinger's managing partner, and her guests will guide you through the workshop about How to get a job
"I liked the complexity and a lot of useful tips. And the most important thing for me is to realize how much work needs to be put into the search to do it well. Now I know which areas are important to focus on in order to get the most out of it. "
"I really liked both days, especially the degree of specificity of what to do, how to do it and what not to do. First to clarify what I want, where I want to be, how to take a stand on it and how to do it. On the first day, I really liked the topic of how to approach LinkedIN and the knowledge of job search preferences on LinkedIN about candidates. Today I leave with a much better feeling that I have a network and that I can use it and I know how. Until this day, I've lived in inner anxiety that I know a million people, but no one that I could write to him and say, "Look, you know Franta from XY, and I really like what they're doing." I liked the process of systematic extraction of a network and building a network so I can use it. At the same time, it means for me not to refuse to attend conferences and interviews, it's not just about meeting people I haven't seen in a long time, but it will help me in the ranking if someone searches for me anonymously. "
"I can compare it to what my wife paid for some time ago when she was looking for a CFO role. She paid for a coach, it took two months and she paid several thousand euros and learned what we learned in two days. It was great. Thank you very much. "
DAY 1:
LinkedIN (how to maximize network potential and build your profile)
Creating a CV according to rules 4.0 (how to reduce the number of answers that you have been overqualified)
Interviews and preparation (what HRD, CEO or Board focuses on and how to work with EQ)
Assessment Centre (what is monitored psychologically, how and why)
DAY 2:
How to systematically address the market to get a new role and job
Personal brand (why it is important, its building and cultivation)
Networking (where to get new resources and how to work with them)
How to use time properly (when I'm at home)
The price of the workshop includes:
materials for home preparation, which precedes the workshop
materials for self-study or self-development
Workshop price:
workshop 1 day + materials 3.980 CZK
workshop 2 days + materials 4,500 CZK
workshop 2 days + materials + 90 min online one-to-one consultation 7,500 CZK
Max. number of participants is 10 people
GUEST SPEAKERS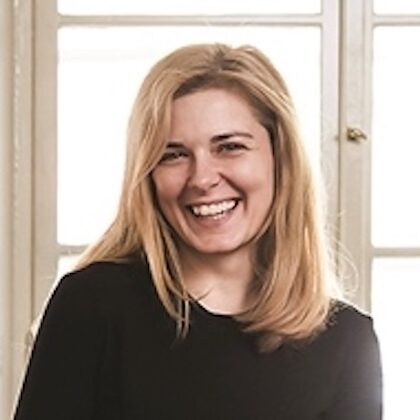 Lucie Teisler, Partner, Anderson Willinger
Lucie started in the Executive Search business in 1995 and gathered extensive international expertise working in Poland, Russia, Romania, Bulgaria, Austria, Hungary, Kazakhstan, Czech Republic, and Slovakia.
In 2003, Lucie established Anderson Willinger, which services over 124 Corporate Clients in the CEE region.
Lucie is a student and research fellow of INSEAD on a Change Management and the University of Cambridge on Digital Transformation.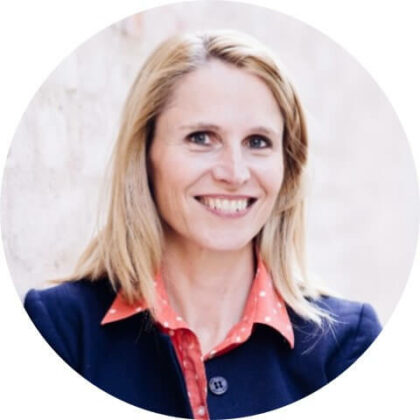 Blanka Říhová
Blanka is a versatile HR executive leader with more than 20 years of experience across various HR areas, including leading, building and transforming HR Shared Services. She is passionate about innovation, continuous improvement and customer experience. She has started her career in PricewaterhouseCoopers HR consulting, then she has worked 12 years in Honeywell where she has held various HR roles of increasing responsibilities such as HR Country Director and HR Services Leader for EMEA. In the last three years she has build and led the HR Global Services EMEA organization in Johnson & Johnson which has now 350 HR professionals located across EMEA region and serving 50,000 internal customers (employees) in the areas of Talent Acquisition, Employee relations and labour relations, Total rewards and HR administration. Blanka has two children and she enjoys hiking, travelling and reading in her free time. She is trained Gestalt therapist and coach.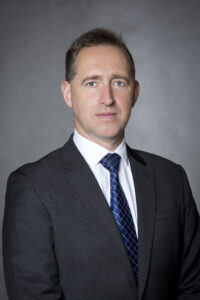 Pavel Adamovský, Country Manager at Securitas Czech Republic
Pavel is an experienced general manager with tangible results in delivering growth in turnover and profitability. He has experience with the transformation of companies, with the change of corporate culture and with the introduction of new systems and processes. So far, Pavel has had the opportunity to work in two top companies in their field (FMCG and Logistics) and has been able to develop his skills in 4 different European markets.
Pavel attended our seminar in the past and will share with you how this experience helped him in getting a new job.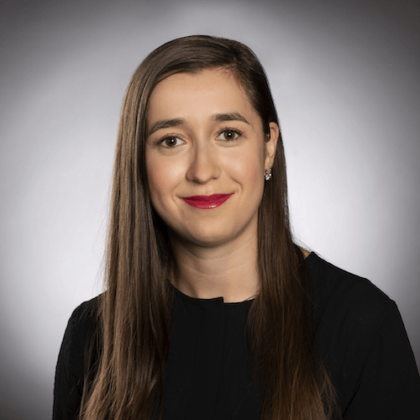 Zuzana Javoříková, Associate, Anderson Willinger
LOCATION: Online webinar
PRICE: 4500,-