Design Thinking for Business and Career by Anderson Willinger
Anderson Willinger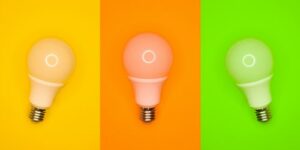 How to use Desing Thinking to Navigate Cultural Change
Discovering Design Thinking Principles
Why you should use Design Thinking Principles in your Organization and Your Personal Life
In the session by Anderson Willinger, executive search, we will cover topics such as:
Design Thinking as a tool to understand the needs of clients (external – customers or internal – employees) before seeking the best solutions for them
How to use this tool to create, improve or transform company culture
How to use Design Thinking for Personal and Career Restart
About the speaker:
Alexandra Karacsony
Alexandra worked for PepsiCo's CEO as an internal strategic consultant at the US headquarters. She then moved to strategic and operational marketing for L´Oréal in Paris before joining the PayPal launch team in France. In 2015, she founded Elixir Consulting, a consultancy focused on innovation and Design Thinking in Switzerland working for various clients in Europe. She is an MBA graduate from Standford.