Last year, Anderson Willinger, executive search, gift cards were a great success and so we have decided to prepare the opportunity to give something special to your loved ones this year too.
There are two options for you to choose from:
Seminar "How to change your career in 2020, and what's new on the top management market?" The price of this seminar is 990 CZK.
One to one career counselling at Anderson Willinger regarding 'career change'. The price of one 90-minute session is 5 900 CZK.
Contact us for more details: kyslanova@andersonwillinger.com or +421 731 440 081.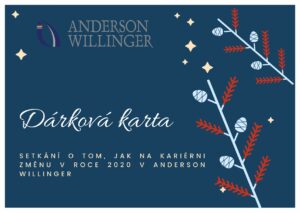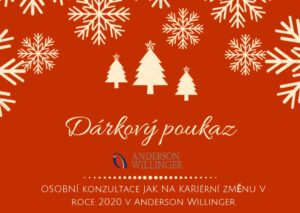 Read more: The best books to give as presents for Christmas 2019