The best books to give as presents for Christmas 2019
Anderson Willinger
Anderson Willinger, executive search, suggests you some book tips as Christmas gifts: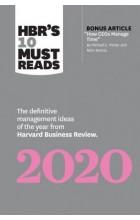 HBR's 10 Must Reads 2020 by Harvard Business Review
Best ideas, insights and practices from the past year of Harvard Business Review to keep you up-to-date on the most cutting-edge, influential thinking driving business today. This book will inspire you to:
Make better connections with your customers by giving them glimpse inside your company
Ask better questions to boost your learning, persuade others, and negotiate more effectively
Boost results by allowing humans and AI to enhance one another's strengths … And much more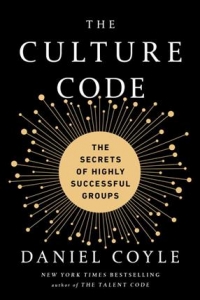 The Culture Code by Daniel Coyle
Where does great culture come from? How do you build and sustain it in your group, or strengthen a culture that needs fixing? In this book, Daniel Coyle goes inside some of the world's most successful organizations—including Pixar, the San Antonio Spurs, and U.S. Navy's SEAL Team Six—and reveals what makes them tick. As the author says "Culture is not something you are—it's something you do."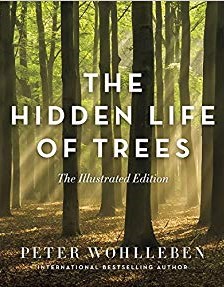 Hidden Life of Trees by Peter Wohlleben
Are trees social beings?  Peter Wohlleben convincingly makes the case that, yes, the forest is a social network. He draws on scientific discoveries to describe how trees are like human families: tree parents live together with their children, communicate with them, support them as they grow, share nutrients with those who are sick or struggling, and even warn each other of impending dangers. After learning about the complex life of trees, a walk in the woods will never be the same again.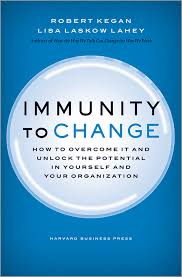 Immunity to Change by Robert Kegan and Lisa Laskow Lah
A recent study showed that when doctors tell heart patients they will die if they don't change their habits, only one in seven will be able to follow through successfully. Desire and motivation aren't enough: even when it's literally a matter of life or death, the ability to change remains elusive. In this book, authors show how our individual beliefs–along with the collective mind-sets in our organizations–combine to create a natural but powerful immunity to change. By revealing how this mechanism holds us back, Kegan and Lahey give us the keys to unlock our potential and finally move forward.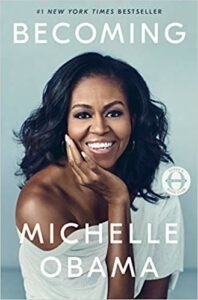 Becoming by Michelle Obama
A memoir by the former First Lady of the United States. Michelle Obama has emerged as one of the most iconic and compelling women of our era. As First Lady of the United States of America–the first African-American to serve in that role–she helped create the most welcoming and inclusive White House in history. Michelle Obama on Becoming: "For me, it isn't about arriving somewhere or achieving a certain aim. I see it instead as forward motion, a means of evolving, a way to reach continuously toward a better self. The journey doesn't end. "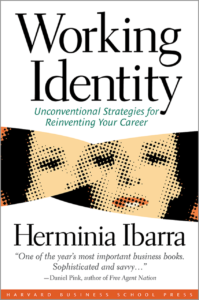 Working Identity by Herminia Ibarra
Herminia Ibarra presents a new model for career reinvention that flies in the face of everything we've learned from "career experts." While common wisdom holds that we must first know what we want to do before we can act, Ibarra argues that this advice is backward. Knowing, she says, is the result of doing and experimenting. Career transition is not a straight path toward some predetermined identity, but a crooked journey along which we try on a host of "possible selves" we might become.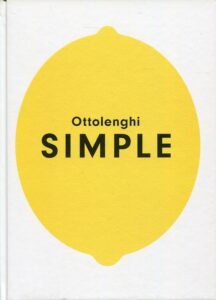 Simple by Yotam Ottolenghi
Yotam Ottolenghi's award-winning recipes are always a celebration: an unforgettable combination of abundance, taste and surprise. This recipe book contains flavour-forward dishes that are all SIMPLE in at least one (but very often more than one) way, whether that's getting wonderful food on the table in under 30 minutes, using just one pot to make a delicious meal, or a flavorsome dish that can be prepared ahead and then served when you're ready.
S – short on time: less than 30 minutes
I – 10 ingredients or less
M – make ahead
P – pantry
L – lazy
E – easier than you think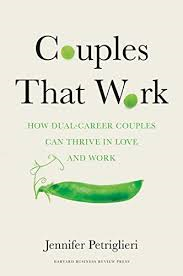 Couples That Work: How To Thrive in Love and Work by Jennifer Petriglieri
Based on five-years research interviewing over a hundred couples from thirty countries across multiple industries, Couples That Work is filled with vivid, real-life stories. It is about:
· struggling to combine two busy lives for the first time
· considering a career pivot but worried what it means for your relationship (and finances)
· exploring the impact of a job relocation on your family
· failing to juggle the demands of being a parent and a worker
· or figuring out what you and your partner want out of retirement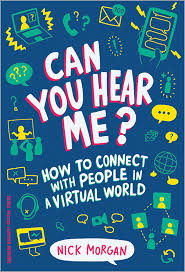 Can You Hear Me? How to Connect with People in a Virtual World by Paul Dolan
Communicating virtually is cool, useful, and ubiquitous. But whenever there's a glitch with the technology or a message is unclear, we're reminded that the quality of human connection we experience in many forms of virtual communication is awful. In this practical book, communication expert Nick Morgan outlines five big problems with communication in the virtual world–lack of feedback, lack of empathy, lack of control, lack of emotion, and lack of connection and commitment. He also provides a clear path forward for helping us connect better with others.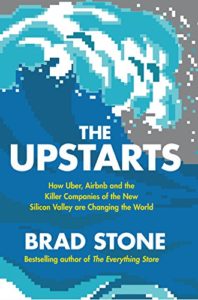 The Upstarts by Brad Stone
In the spirit of iconic Silicon Valley Steve Jobs and Bill Gates, a new generation of entrepreneurs is sparking yet another cultural upheaval through technology. Ten years ago, the idea of getting into a stranger's car, or walking into a stranger's home, would have seemed bizarre and dangerous, but today it's as common as ordering a book online. Uber and Airbnb are household names: redefining neighbourhoods, challenging the way governments regulate business and changing the way we travel.
Read more: Books to read if you want to know more about personal digital brand