Anderson Willinger, executive search, prepared some reading tips for your summer vacation: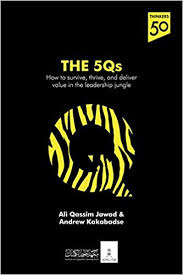 Ali Qassim Jawad & Andrew Kakabadse, The 5Qs
What is the essence or DNA for great leadership?
Ten years of research provides the conclusive answer –  five key leadership intelligences– the 5Qs.
• IQ: cognitive intelligence- ability to acquire knowledgeand make a compelling argument
• EQ: emotional intelligence – ability to understand and manage emotions
• PQ: political judgement – ability to understand stakeholders' agendas
• RQ: resilience quotient – capacity to sustain high performance under continued pressure
• MQ: moral character – ability to live own value system and determine the moral boundaries for others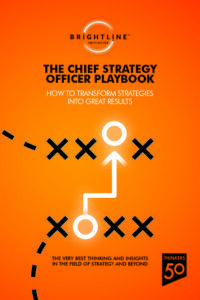 Thinkers 50, The Chief Strategy Officer Playbook
This book offers practical tips on how to transform strategies into results.  It tackles one of the greatest issues of all organizations and that is the  failure to turn great ideas, plan and strategies into reality. It was created in collaboration with various business thinkers who share their experiences, research and insights.  According to the Economist Intelligence Unit survey , 90 percent of the senior executives admitted they fail to meet all of their organization's strategic objectives.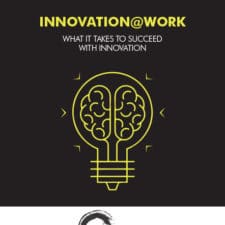 Thinkers 50, Innovation@Work
Innovation is where the worlds of business and creativity meet to create new value in order to create a new value. This is even more relevant today as we live in a world where we are constantly demanding new value from the products and services we use. According to Dan Tapscott "The problems of the world will never go away. There will always be new frontiers and challenges. But innovation will always be the answer."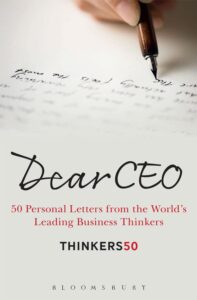 Thinkers 50, Dear CEO
This collection of 50 letters written by acknowledged managers from all around the world provides us with advice in current leadership thinking. The letters also contain personal insights into particular challenges in the contemporary business world today for anyone who is in the senior management role.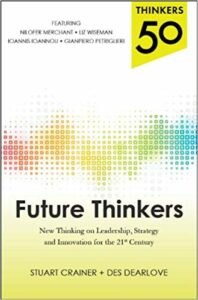 Stuart Crainer & Des Dearlove, Future Thinkers
Being successful in business today doesn't only mean to find the most effective way how to do things. The only way to success today is to learn how to accept changes. This book from Thinkers50 discusses how to implement ideas and face the biggest challenges in today's business.
Read more: Book of the Month: Tools of Titans